EUS DAYS 2019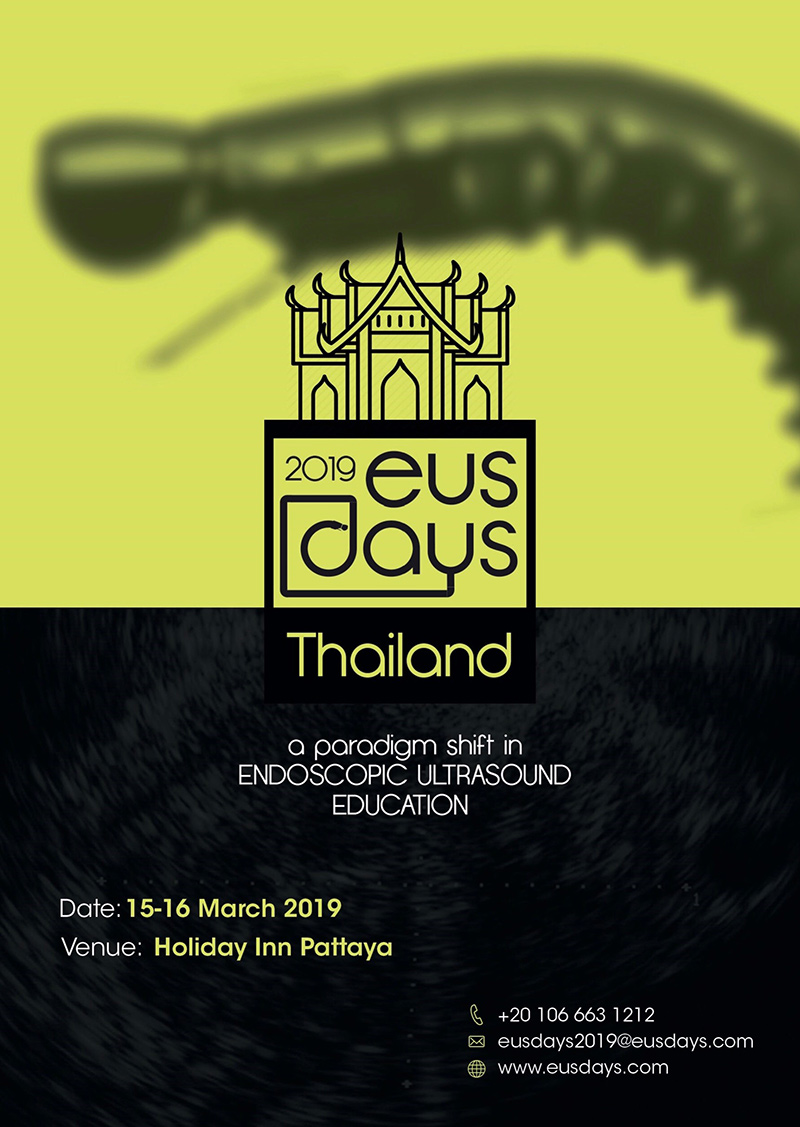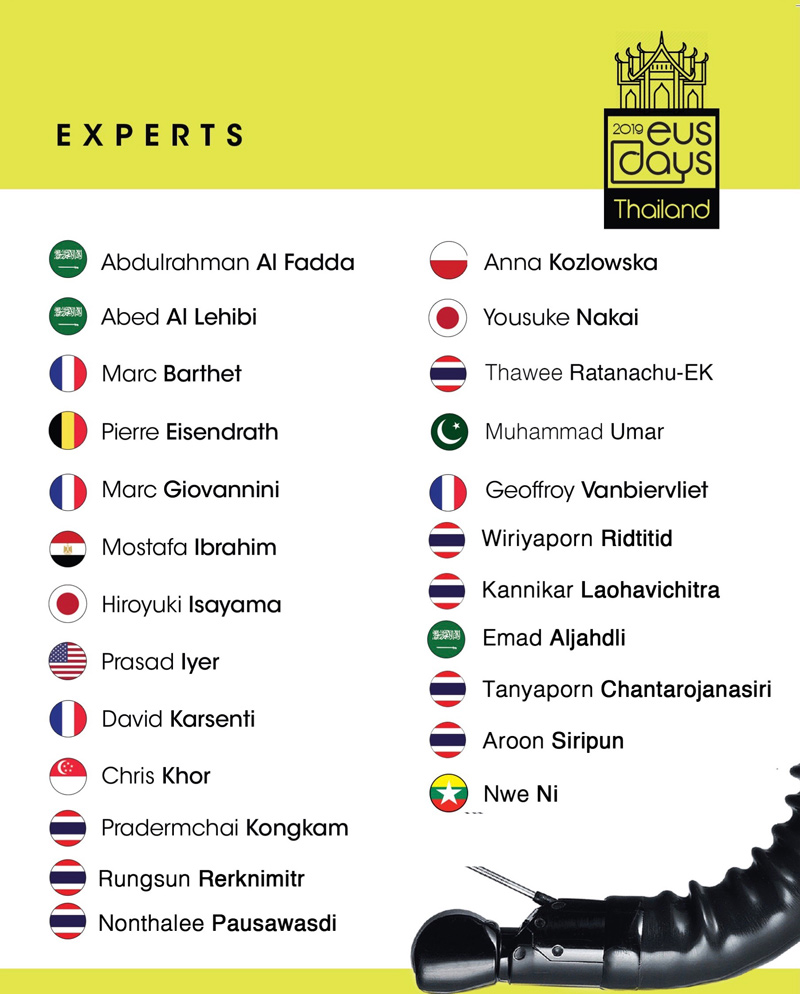 More Information: http://www.eusdays.com/index.html
It is our great pleasure to welcome you to Pattaya for our upcoming EUS DAYS 2019 on 15th and 16th March 2019.
EUS DAYS 2019 is a comprehensive, educational event with the participation of a panel international and national speakers to share their experience through state-of-the-art covering all aspects of EUS.
The quality of last year's inaugural and the universally positive feedback received from more than 200 delegates, EUS DAYS has already proven itself to be an unmissable event.
EUS DAYS consists of 2 full days of interactive lectures and video sessions covering all key topics relating to EUS in parallel with four Hands on training sessions.
EUS DAYS 2019 is endorsed by American Society of Gastrointestinal Endoscopy (ASGE).
We are confident that you will enjoy a stimulating workshop here in EUS DAYS 2019 and your presence and participation will help contribute to this vibrancy and enrich discussions around the theme, developing professional knowledge exchange, insights and collaborations.
Once again, looking forward to Pattaya for this comprehensive educational event.
Sincerely,
EUS DAYS